A Guide on how to choose perfect Engagement Ring?
Jewellery / 9 March, 2023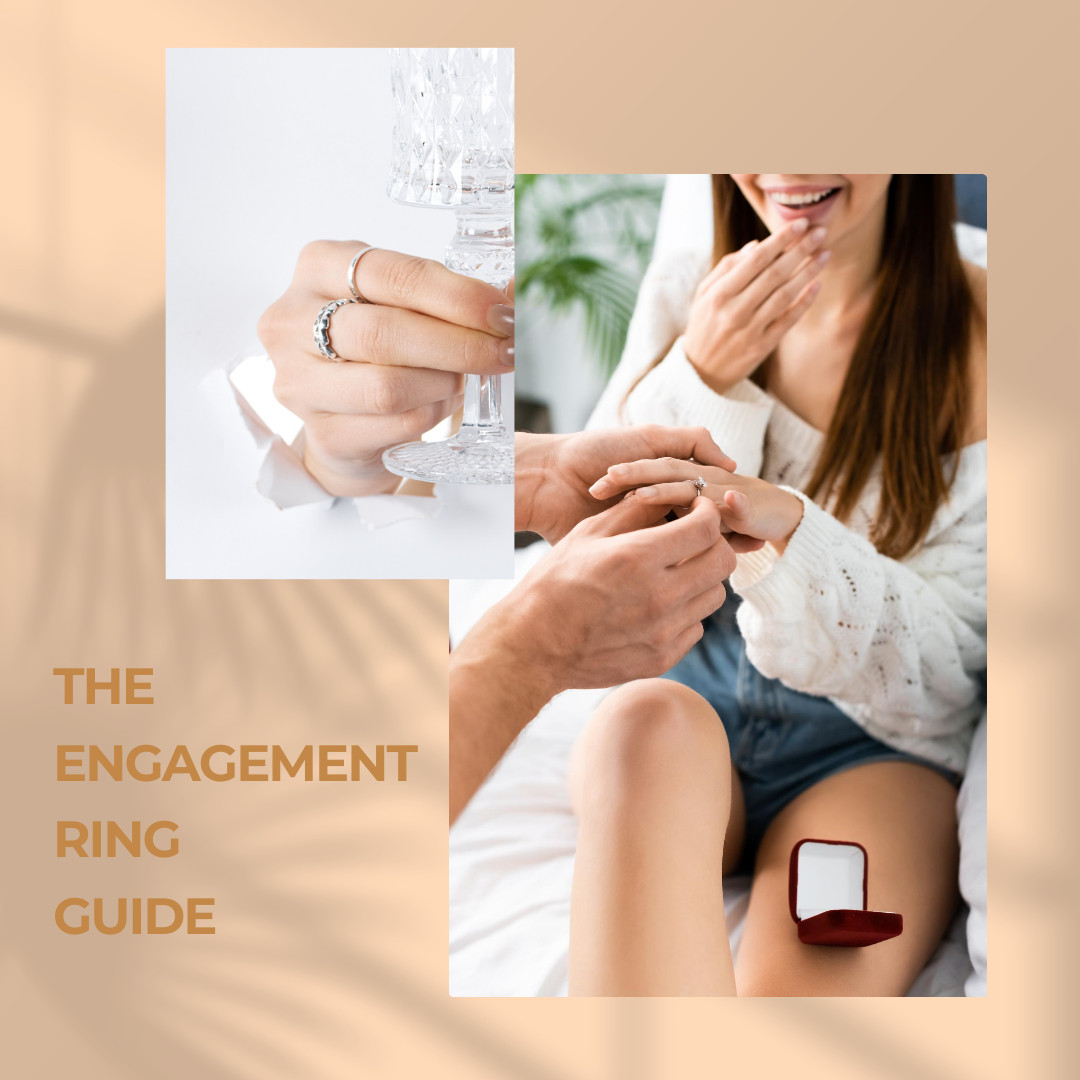 Choosing an engagement ring is a significant decision that can be both exciting and overwhelming.
With so many options available, it can be challenging to know where to start. Here is a guide to help you choose the perfect engagement ring for your special someone.
Determine Your Budget
Before you start shopping for an engagement ring, it's essential to determine your budget. Engagement rings can vary greatly in price, so having a budget in mind will help you narrow down your options and avoid overspending.
Consider Your Partner's Style
The engagement ring is a symbol of your love and commitment, so it's crucial to choose a ring that your partner will love and wear proudly. Consider their style, favorite colors, and favorite jewelry pieces to guide your selection.
Choose the Right Metal
Engagement rings are typically made of gold, white gold, platinum, or silver. Each metal has its own properties, so it's essential to choose the right metal for your partner's lifestyle and preferences. Gold and platinum are durable and long-lasting, while silver is more affordable and trendy.
Select the Stone
Diamonds are the most popular choice for engagement rings, but other precious stones such as sapphires, rubies, and emeralds can also make stunning engagement rings. Consider your partner's preferences and personality when choosing a stone.
Get the Right Ring Size
Getting the right ring size is crucial to ensure that the ring fits comfortably and securely on your partner's finger. You can discreetly measure their finger or take a ring that they already wear to a jeweler to determine the size.
The collection of engagement rings is available at the following link: Engagement Rings
Choosing the perfect engagement ring takes time, effort, and careful consideration, but the end result is worth it. By following this guide, you can choose a ring that represents your love and commitment and will be treasured for a lifetime.
Overall, Calypso is a destination for those who seek truly exceptional engagement rings that are not only stunning but also ethically and responsibly sourced. The store's commitment to quality, craftsmanship, and customer service is evident in every piece of jewelry it offers, including its stunning golden rings, white, yellow, red gold rings and rings with brilliants.